Capacom's Resident Evil spin-off named Umbrella Corps has hit store shelves today on the PC and PS4 for $29.99/ €29.99 / £24.99. It is a 3rd person 3 vs 3 online multiplayer shooter that tasks you with eliminating the other team while also fending off the zombie hordes. The battles will take place across many of the iconic Resident Evil locations like RE5's run down African city.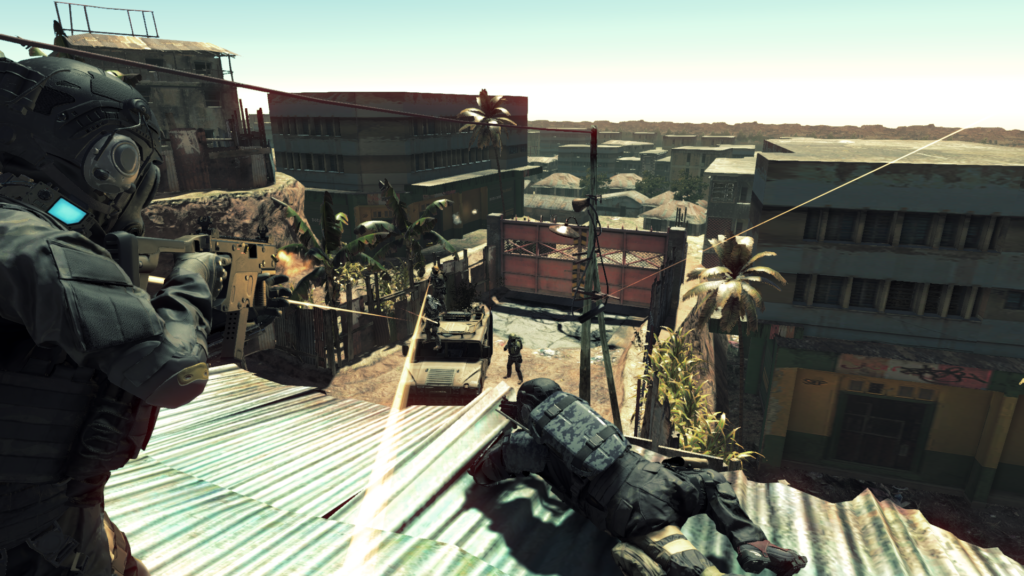 There are multiple modes like "One Life Match" and "Multi-mission" to try out and a single player mode featuring 20 levels. Multi-match in particular seems pretty interesting as it changes up the rules every match and causes you to stay on your toes. The 8 rulesets are
"Target Hunter – One target will be chosen per team and only killing that target will count towards the score. Players can choose whether to focus on protecting their own target or aggressively attacking the enemy target.
Respawn Match – Team deathmatch featuring respawns. Take advantage of the on-screen sound radar map to locate the enemies' random respawn points.
Domination – Secure the specified data transmission point located within the stage for a longer time than the enemy team in order to win.
DNA Hunter – Kill zombies and collect their DNA samples. Destroying the opposing team's Zombie Jammers is a key strategy in this mode.
SP DNA Hunter – Kill the special mutated zombies and collect their DNA samples. They are particularly tough and immune to the effects of the Zombie Jammer. It'll take teamwork to bring these creatures down.
Collector – Teams battle it out to see who will be first to collect all 5 briefcases in the stage.
Protector – Find the briefcase and hold it for as long as possible, while fending off the opposition. The player who has it will become a moving target, so teams must work together effectively.
Collar War – Collect the battle data "collars" of downed enemy players, and pick up allies' collars to prevent the enemy team from getting points."
Capcom has also stated that they will be supporting Umbrella Corps with free post launch dlc including new maps and a new mode. There is currently paid dlc that adds skins, weapons, custom colors and emotes however. Umbrella Corps has received a divided reaction among Steam users and is sitting on the "Mixed" rating.
Hello, I'm Benito Marroquin aka somebody336, the guy with the most generic username possible. I review games for the fun of it and love what I do. I'm fluent in both Spanish and English. And I love listening to Hatsune Mi.... I mean heavy metal, yeah, that's it.
Latest posts by somebody336 (see all)